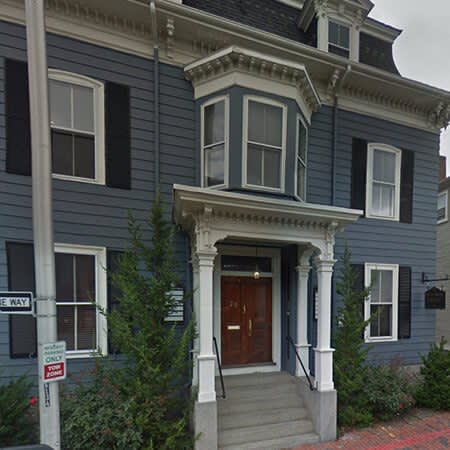 LAMB & LAMB, P.C.: SKILLED DIVORCE & BANKRUPTCY ATTORNEYS IN SALEM, MA
At the Law Offices of Lamb & Lamb, P.C., we provide comprehensive family law & divorce, bankruptcy, and estate planning representation. The goal of our firm is to help clients achieve reasonable outcomes for challenging cases. Our firm is known for providing exceptional legal representation for the hardworking individuals and families living in the North Shore area of Boston, MA. We have more than 20 years of experience handling complex litigation. Throughout our years in practice, we have built strong working relationships with the local courts and fellow lawyers. We are proud of our reputation for providing quality, personalized legal guidance for our clients.
Our commitment is to advocate and represent our clients to the best of our abilities. We will guide you through the entire legal process and provide thoughtful advice and sound representation at each step. We welcome open communication with our clients and encourage clients to call and email our office with questions, concerns, or to get an update on your case. We strive to return all client correspondence within 24 hours. Most importantly, we possess an unwavering commitment to represent the best interests of our clients at all times. Contact our office in Salem today to schedule a free consultation to discuss your case and get the legal process started as soon as possible.
Some attorneys are more interested in signing the client and securing the retainer fee. They provide the advice the client wants to hear and confirm the likelihood of achieving the client's desired outcome. This is not our practice. Based on experience and the information provided to us, our team at Lamb and Lamb, P.C. provides realistic advice even when it does not align with our client's expectations. We will never steer you in a direction that goes against what we believe to be your best course of action to pursue the most favorable outcome available to you in your case.
Our goal is to represent every client with excellence and help them seek a positive resolution to their legal matters.
ACCESSIBLE
We make it a priority to be available to meet with you, answer your questions, explain your options, and listen to your input throughout each and every step of the legal process.
KNOWLEDGEABLE
With more than 20 years of courtroom and litigation experience, we can provide you with probable outcomes for your case. We evaluate the facts from every angle to benefit your situation.
AFFORDABLE
When dealing with complicated legal matters, you shouldn't have to worry about the financial fallout as well. We offer free consultations and work to provide quality counsel at reasonable rates.
At the initial meeting with a potential client, we provide our perspective of your case based upon our experience and the information the client has provided. However, what we do not have at that time is the other side's point of view and any extenuating circumstances. Consequently, as the case progresses and our team learns of the other side's position and observes the judge's perception of the case, the advice and strategy may change as well as the results.
We work with our clients throughout the entire case and keep them apprised of our progress and any changes. It can often be overwhelming and stressful for a client to remain current with all the twists and turns a case may take. Therefore, we focus on the current step in the process while keeping the desired outcome in mind. We may not discuss all the possible future discovery requests, depositions to be taken, motions to be filed, and trial preparation that may or may not occur in the later stages of your case.
You don't have to worry about facing your legal challenges alone. Dealing with divorce, child custody & support disputes, alimony agreements, bankruptcy filings, and estate planning matters can be made easier when you work with professionals. Call us at Lamb and Lamb, P.C. today to schedule a consultation and get started.